Year 11 & 12 at Creek Street Christian College
Creek Street Christian College is pleased to announce to the Bendigo and wider community that we are now a fully accredited International Baccalaureate World School and are offering the Diploma Programme (Years 11 and 12) commencing in 2021. The IB Diploma Programme is an alternative to the more well-known VCE.
IB world schools are renowned globally for their holistic approach to teaching and learning. This highly engaging, student-driven program allows our young people to follow their areas of passion and promotes their development into lifelong, independent learners.
Informed by the IB mission to develop active, compassionate and lifelong learners, the Diploma Programme fosters a distinct list of attributes. These are: Inquirers, Knowledgeable, Thinkers, Communicators, Principled, Open-minded, Caring, Risk-takers, Balanced and Reflective. These qualities form the basis of an IB education which prepares students for a future minded, local, national and global work environment. (Click HERE to read more information about the Learner Profile attributes)
The College, as a Christian school, strives to help students 'discover all God made them to be'. The IB Programme embodies the College's own long-standing vision – 'To provide Christian education and training to children so that they are equipped to impact their community, our nation and the world for the Lord Jesus Christ.'
With a student-centred, holistic approach to teaching and learning, students are equipped with the skillsets and knowledge to pursue their individual pathways and interests. They are encouraged to take risks in their learning and to become compassionate, independent, global citizens.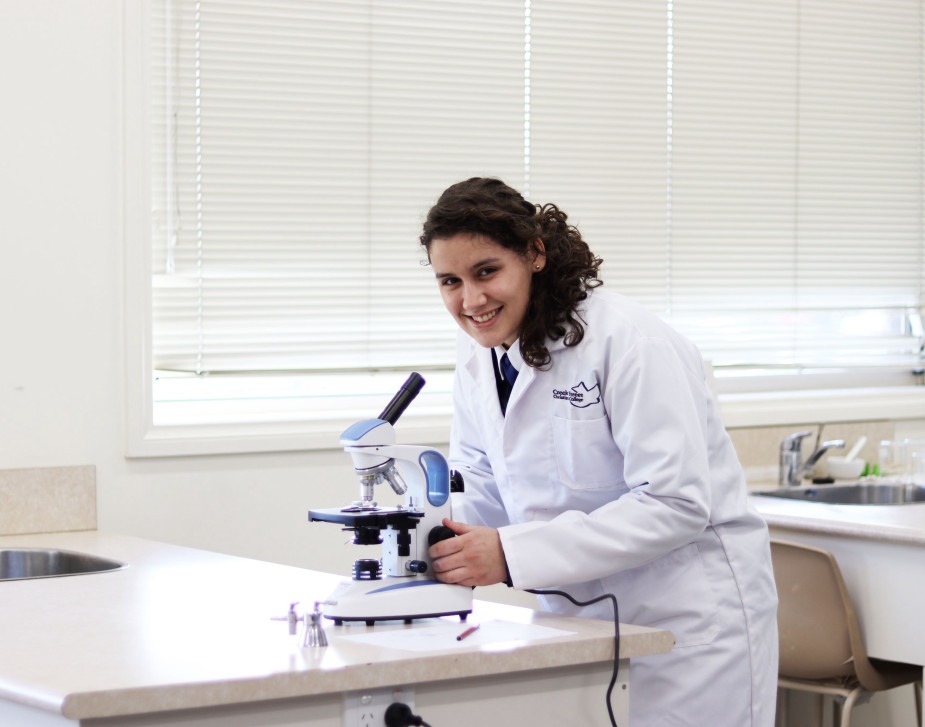 IB Mission Statement
"The International Baccalaureate® aims to develop inquiring, knowledgeable and caring young people who help to create a better and more peaceful world through intercultural understanding and respect.
To this end the organization works with schools, governments and international organizations to develop challenging programmes of international education and rigorous assessment.
These programmes encourage students across the world to become active, compassionate and lifelong learners who understand that other people, with their differences, can also be right."
The IB Diploma Programme
The IB Diploma Programme (16-19) is a well-rounded general education preparing students for further studies, including university pathways, which is recognised internationally. All students choose subjects from six study areas: English Language and Literature, Language Acquisition, Individuals and Societies, Sciences, Mathematics and the Arts. In addition, all students are required to engage in three core subjects – Extended Essay (EE), Creativity, Activity, Service (CAS) and Theory of Knowledge (TOK).
The IB Diploma Programme encourages students to develop strategies, skills and attitudes to enhance their own learning journey and assist them in preparation for DP assessment and tertiary education. These Approaches to learning and tools are intrinsically linked with the Learner Profile attributes – Research, Communication, Social, Self-management, Thinking.
IB Learner Profile
"The aim of all IB programmes is to develop intern ationally minded people who, recognising their common humanity and shared guardianship of the planet, help to create a better and more peaceful world. The IB Learner Profile represents 10 attributes valued by IB World Schools. We believe these attributes, and others like them, can help individuals and groups become responsible members of local, national and global communities."  IB Learner Profile Poster, IBO 2013
In addition, Creek Street Christian College has two further attributes – Faithful and Friendly. Together with the IB learner profiles attributes, they are becoming embedded into College teaching practices right from the first entry level of our College.
Take the Next Step
Parents who would like to find out more are encouraged to enquire further.